Empower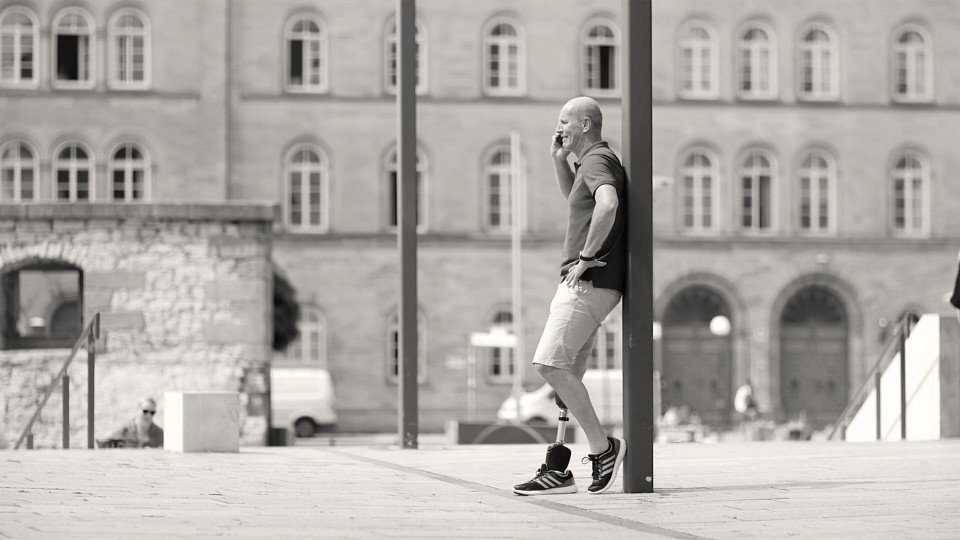 Reclaim your power
---
---
Advantages at a glance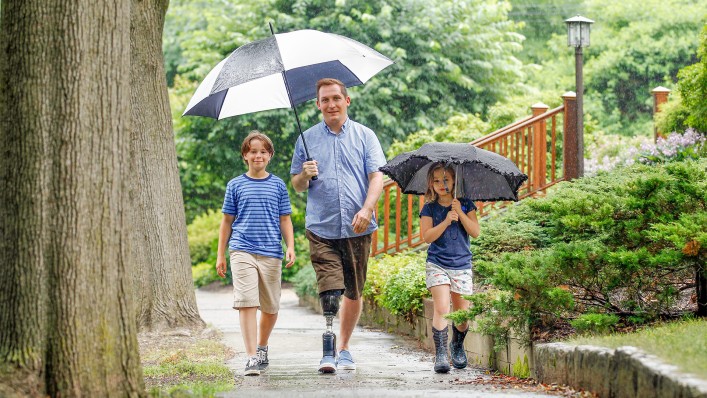 Covering longer distances in less time
Empower provides the exact amount of propulsion needed for every step you take. In doing so, weight is distributed gently over the remaining limb, allowing you to conserve energy. This means you are less fatigued, so it is easier to cover longer distances in a faster walking speed.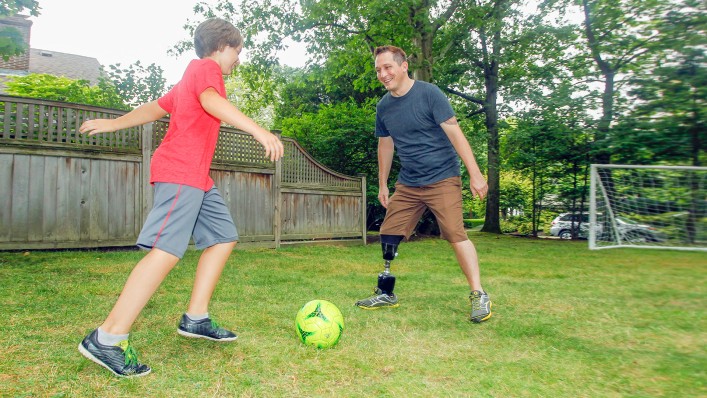 Safety and stability on different terrains
Empower stabilizes your movement as its decelerates the body during rollover of the foot before accelerating again for toe-off. In addition, the entire surface of the foot lowers itself immediately to the floor. You can control every step regardless of the surface, which gives you a secure feeling.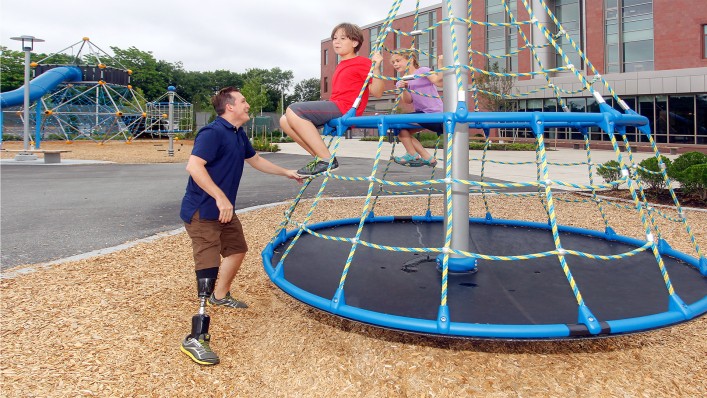 Coping better with everyday life
In everyday life, ramps, slopes and especially stairs repeatedly pose challenges. It takes a great deal of energy to compensate for missing muscle functions. This is where Empower comes into play, restoring the propulsion which is needed for forward and upward motion. This enables you to cope effortlessly with stairs and sloping terrain.
Gentler on joints
Many users suffer from painful joints as a result of changing their gait pattern. Unbalanced movement patterns and compensatory movements can even lead to osteoarthritis. With its active powered propulsion, Empower improves your gait pattern. This helps to prevent joint pain as well as long-term orthopaedic problems.
Functionality
Empower mimics your lost muscle functionality when you walk, resulting in a more physiological gait pattern. A unique feature is the powered propulsion of the foot, providing high-energy support for every step. In this way, the foot and entire body are propelled forwards. At the same time, high resolution sensors regulate the intensity of the forward thrust and the foot position you need for the relevant situation.
Clinical References
1. H. Herr, A. Grabowski, 'Bionic ankle–foot prosthesis normalizes walking gait for persons with leg amputation', Proc Biol Sci. Vol. 7, 279(1728): 457–464. 2012.
2. A. Ferris, J. Aldridge, J. Sturdy, J. Wilken, 'Evaluation of the Biomimetic Properties of a New Powered Ankle-Foot Prosthetic System', Dept. of Orthopedics and Rehabilitation, Center for the Intrepid, Brooke Army Medical Center, Fort Sam Houston, TX, USA. Presented at American Society of Biomechanics 2011.
3. D. Gates, J. Aldridge, J. Wilken. 'Kinematic comparison of walking on uneven ground using powered and unpowered prostheses', Clinical Biomechanics, 28, 467–472, 2013.
4. J. Aldridge, A. Ferris, J. Sturdy, J. Wilken, 'Kinematics and Kinetics with a Powered Lower Leg System During Stair Climbing Ascent Following Transtibial Amputation', Gait & Posture, Vol. 36, 291–295, June 2012.
5. A. Grabowski, S. D'Andrea. J., 'Effects of a powered ankle-foot prosthesis on kinetic loading of the unaffected leg during level-ground walking', Neuroeng Rehabil., 10:49, 2013.
6. E. Esposito, et al., 'Step-to-step transition work during level and inclined walking using passive and powered ankle-foot prostheses', Prosthet Orthot Int. 2015 Jan 27.
---
---
---
---
---