News and Notes
Catch up on the latest
Take a moment and read the latest stories about people who use our products, events Ottobock attends and organizations that are doing good work. Feel free to share a particularly interesting tidbit with friends and family, too. And, if you have something to share, please send it to us.
---
Announcement - Changes to Ottobock Human Mobility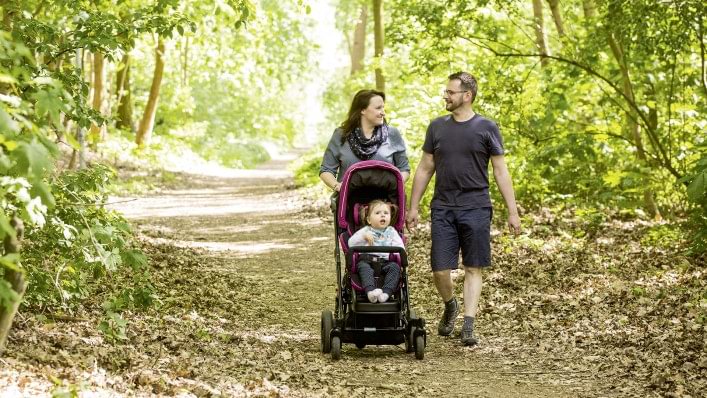 Sincere gratitude
Over a decade ago, we focused the Human Mobility business here in the United States and Canada with a single focus: To become the market leader in pediatric mobility and custom seating. Over this timeframe, we partnered with our customers to serve thousands of individuals and help them to maintain and regain their freedom every year. More than 100 Ottobock employees have worked relentlessly to make this happen year over year.
Over the past few months, we collaborated to form two new partnerships:
• KI Mobility is taking on distribution of the Leckey line of products along with the Kimba frame and
• Permobil has acquired our customer seating business – OBSS and NUTEC.
I am incredibly proud and happy that we were able to achieve these milestones. For the US and Canadian consumer, this will guarantee that people with special needs will be serviced quickly and professionally. Further, this change in the organization allows us to shift the focus of Ottobock to our core competencies of prosthetics and orthotics. A lot of innovation is in the pipeline and requires a sole focus on these areas.
We will continue to provide product service, repairs, and handle warranty claims to ensure your satisfaction.
The time has come to say good-bye for now! I want to thank all people that trusted our brand and chose an Ottobock product during this journey. And allow me to thank my team that has never stopped living our mission. Ottobock like no one else has a commitment to quality and we thank you for your trust in this promise.
Thank you from all of us at Ottobock Human Mobility.
Frank Oschell
VP Human Mobility
---
---