Lotion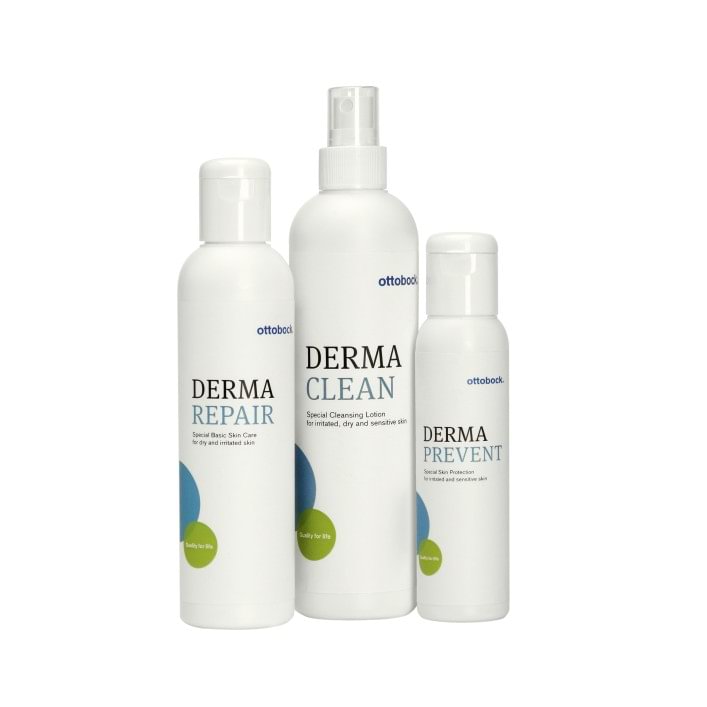 Derma Skin Care Products
Derma Clean cleans gently and safely. Ph-neutral, anti-bacterial formula.
Derma Prevent coats the skin, leaving it soft and supple, while preventing chafing.
Derma Repair moisturizes and promotes regeneration of dry, irritated skin
How to order The Derma skincare products can be ordered through your Prosthetist or directly online from Mobility Direct.